09 Aug 2020
Our Managing Director, Nakul Mehta was interviewed by Elevator World India (EWI) for their Q3 2020 issue, which released in the month of August.
In the interview, Mr Mehta shared his insights on the trends in vertical-transportation (VT) industry globally and in India, and our contribution to the industry. He stressed on uniform regulation of VT in India and how the current pandemic is likely to affect the industry as a whole.
To read the full interview, click here.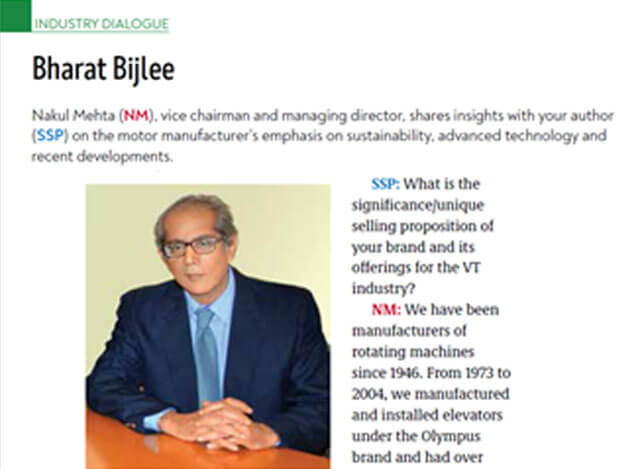 Mr Mehta's featured interview in EWI magazine