GreenStar
PMSM Gearless Belt Machines for Passenger Lift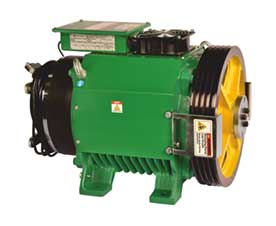 Greenstar from Bharat Bijlee is a new-generation gearless machine for elevators powered by a permanent magnet synchronous motor. Compact modular designs, light weight and low operating noise levels make it especially suitable for machine room-less applications.
Real saving in energy consumption (up to 30%), and in space and routine maintenance requirements, contribute to a significant reduction in cost of ownership. The gearless machine, configured with the KEB variable frequency drive and our 30 years of elevator experience, is an unbeatable value proposition.
Rated load: 5 to 20 passengers. Rated speed: 0.5m/s to 1.5m/s.
Features:
Suitable for elevators with or without machine room
Energy saving up to 30%
Low noise
No oil spillage problems
Key components are imported
Outstanding torque & cogging characteristics
ODD Drawings
---
GreenStar Mini
PMSM Gearless Machines for Home Elevators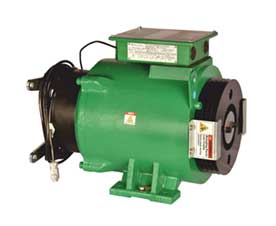 Features:
The new Greenstar Mini simplifies vertical mobility inside your homes
Travel comfortably to every floor
Give elderly and dependent people the freedom to move from floor to floor without using stairs
Greenstar Mini is a Gearless PMSM machine, ideal for loads upto 300 kg and travel upto 15 meters.
Greenstar Mini is compact and facilitates elevators with a minimum of space and civil work.
Greenstar Mini operates on single- phase 230V domestic power supply.
Greenstar Mini is silent, it uses no oil, reduces power consumption and is also eco - friendly.
Unique design and layout permite entrances from three sides
ODD Drawings
---
GreenStar Max
PMSM Gearless Machines for Heavy Duty Goods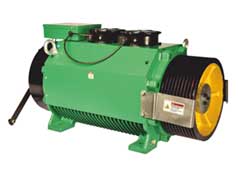 The new GreenStar Max extends our range of PMSM gearless solutions to carrying capacities of up to 2500 kg: the right machine for your Goods, Stretcher and Car elevators.
It offers real savings in energy consumption (up to 30%), and needs less space and routine maintenance than a conventional geared or hydraulic solution. The result? A significantly lower lifetime cost of ownership. With over 30 years of elevator engineering experience, and several thousand machines already installed, our machines are manufactured for excellence and powered by trust.
Rated load: 1500 to 2500kg Rated Speed: 0.32 m/s to 1.0 m/s
Features:
Outstanding torque
Capacity up to 2500 kg with 2:1 roping
Static load up to 5000 kg
Cantilever design
Outstanding torque and cogging characteristics
ODD Drawings
---
Greenstar Belt machine
PMSM Gearless Belt Machines for Elevators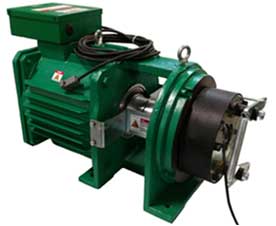 The newly launched Greenstar Belt machine which offers energy saving (upto 30%) caters to increasing requirements of elevator market for belt machines. The more flexible Polyurethane coated steel belts deployed for suspension replaces inelastic steel conventional cables and requires a significantly smaller sheave which in turn results in remarkable space saving and smooth, quiet and precise operation
Rated load: 4 to 8 Passenger Rated Speed: 0.32 m/s to 1.0 m/s
ODD Drawings
---
Greenstar Max Heavy duty goods lift machine
PMSM Gearless Machines for Heavy Goods Lift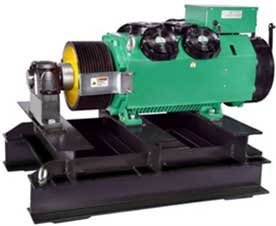 The GreenStar Max series for good lift is extended to heavy load carrying capacities up to 5 Tones. It comes with bed plate which provides strong foundation. Simple installation and maintenance free as compared to large gear boxes.
Rated load: Up to 5 Tons Rated Speed: Up to 1.0 m/s
ODD Drawings